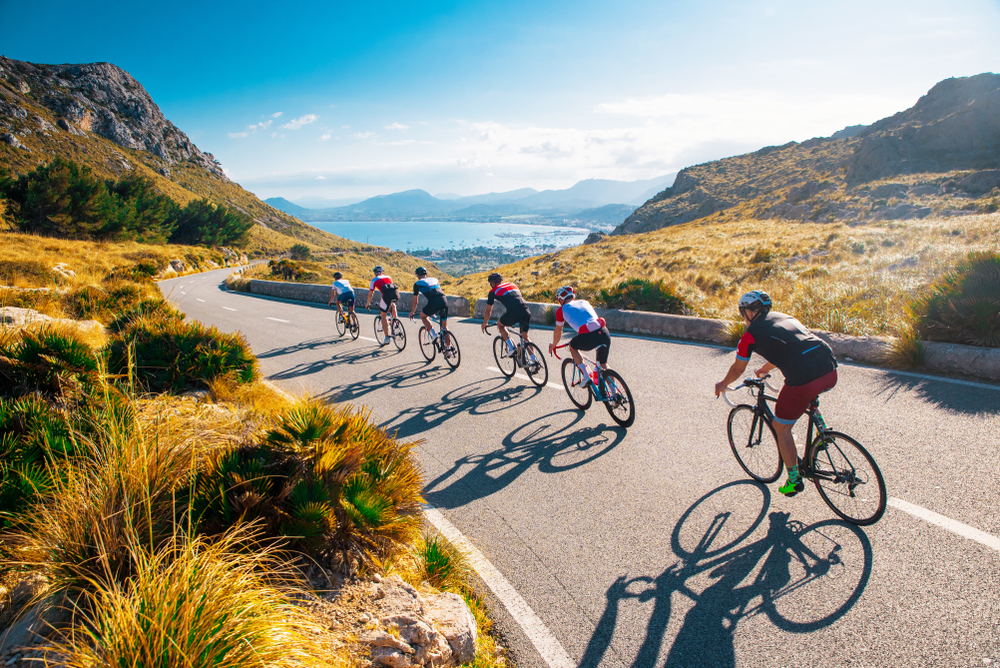 Cycling the perfect sport in the Marina Alta and on the Costa Blanca
Many cyclists come to train and tour the mountains of La Marina Alta. These are perfect for tours of any level of difficulty. Cycling on the Costa Blanca has become very popular in recent years. The mountain passes of the Marina Alta are perfect for high-level training for professional cyclists. One of the stages of the tour of Spain "La Vuelta de España" from time to time takes place on the Costa Blanca. One stage comes to Oliva and next day the race will start from Denia towards the mountains on the Costa Blanca interior site.
Cycling events are back soon on the Costa Blanca
We can no longer wait for the next tour "La Volta ciclista La Marina" that returns on January 8 in its 37th edition. In the historic competition, it began its journey in 1985 and since 1988 it has continued to be held without interruption until 2023. The "Volta a La Marina" has established itself as a reference test among popular cyclists in the Valencian Community.
This year the tour begins in the Marina Alta on January 8 and ends on March 26 and will cover several municipalities. All people are very excited about this sport event.
STAGE 1 PEGO
01/08/2023 – Distance: 64.5
STAGE 2 XALÓ
01/15/2023 – Distance: 66
STAGE 3 XABIA
01/29/2023 – Distance: 84.5
STAGE 4 BOLULLA
02/05/2023 – Distance: 66.4
STAGE 5 BARXETA
02/26/2023 – Distance: 74
TROFEU FEMINES D´ONDARA CITY COUNCIL
03/05/2023
STAGE 6 ONDARA
03/12/2023
STAGE 7 PARCENT
03/26/2023
You can still sign up to participate in one stage of this tour: voltalamarina.com/
Advantages for cyclists in the Marina Alta, Denia and Javea area
Cycling lovers enjoy that race. The Marina Alta area offers many advantages and facilities for lovers of this sport. They even offer suitable accommodations and good gastronomy for athletes.
In Denia we have the Cyclist Café located on the Las Marinas road where you can find clothes, rest and also a post-ride massage which is an essential part of the routine for professional cyclists: it helps so the tired muscles and relaxes sore limbs. So that you feel well again the next day.
At Café Ciclista they have their own masseuse, who offers deep tissue massages and relaxing leg and back massages to help you unwind.
Do not miss this opportunity to enjoy a good cycling race in addition to the ideal climate of our Marina Alta and throughout the Costa Blanca. You might also be interested in this article: Explora vía verde Denia