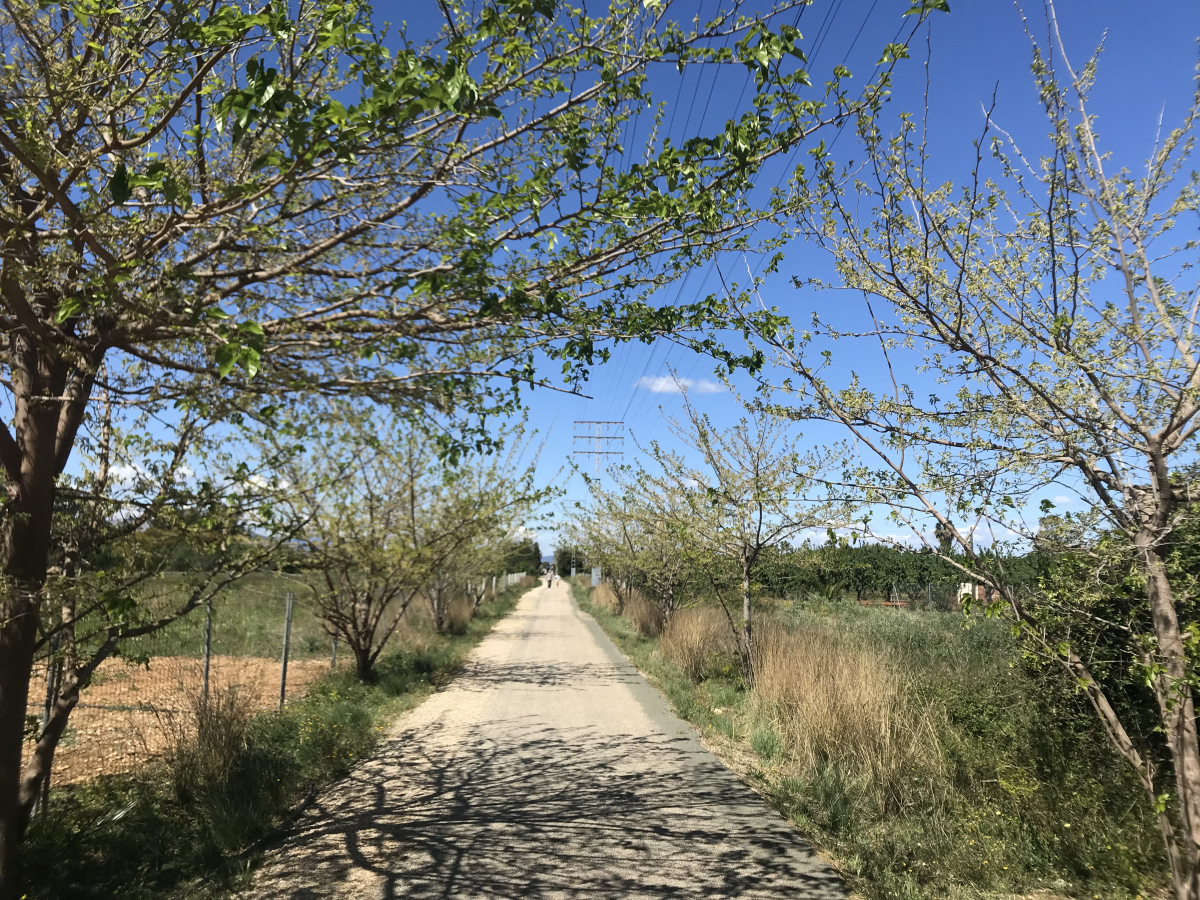 If you like cycling, you will love the Via Verde in Denia. For more than 90 years Spain's oldest, narrow-gauge railway operated here. Today only bicycles roll on the green road – you can have a lot of fun for seven kilometers, it is a very easy bikeride since there are hardly any hills: This bike ride is just perfect!
Via Verde – from Denia to El Vergel
From Denia to El Verger without unwanted cars this is a perfect place to roll. This does not only appeal to children, as there is so much to enjoy for the whole family. From the youngest to the eldest, you can enjoy a calm bike ride or a healthy walk.  Comfortably you can ride over rivers and wooden bridges, past orange groves and almond trees, from rest areas to view points. It is a great way to connect with nature.
This via verde doesn´t stop in Vergel, you can also grab the next one in Oliva that takes you all the way to Gandia! It´s a great way to excersive safely.
It is best to cycle in the late afternoon – you can ride back with a romantic view with the warmest sunset that the Costa Blanca has to offer.