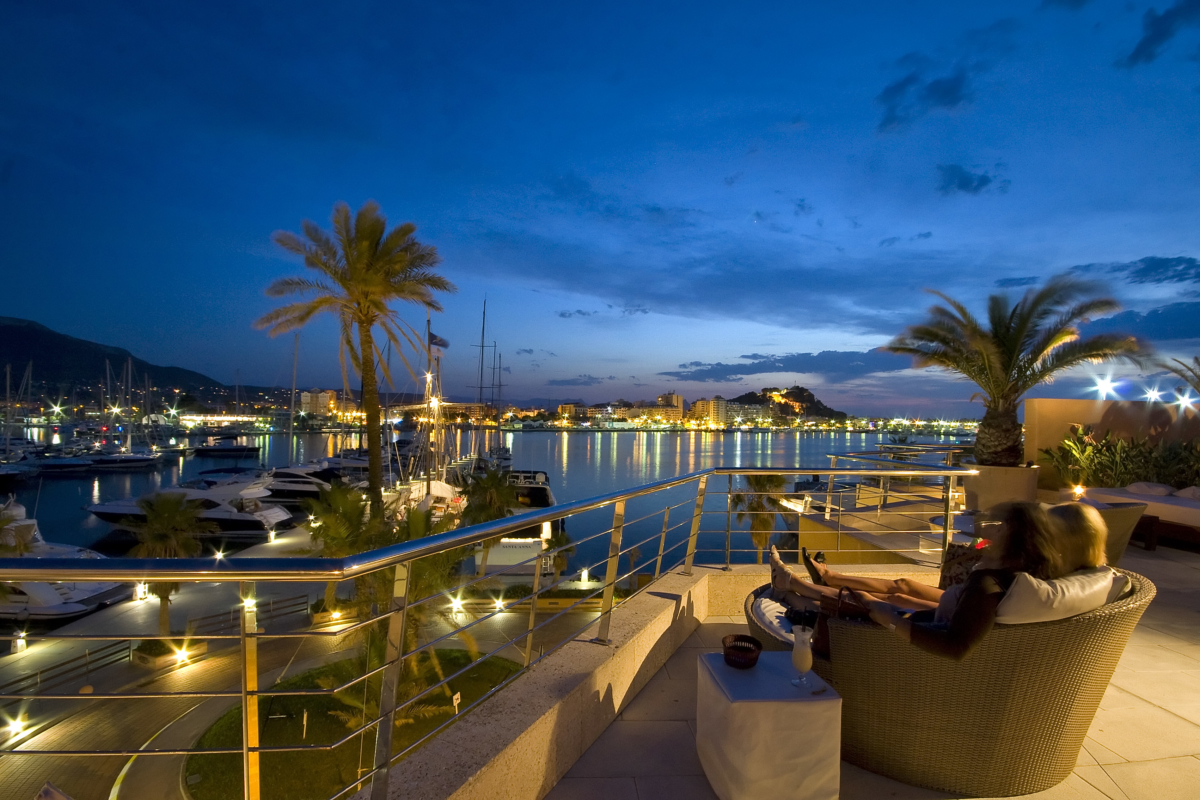 Whoever passes through this area, falls in love quickly with the ports of Denia. While hotels and resorts such as skyscrapers have been built in other places, here you can still notice the old fishing village in the colorful old town.
It all started in the Middle Ages in the Denia Castle. Today, the ascent through the steep serpentines is a must-see. Whoever is up there in the Castle, will see the bay, the sea and the port. And he will also see how the small fishing village has evolved.
In the three marinas or Ports of Denia, la Marina de Denia, the Nautical Club and El Portet there are over 1000 sailboats and yatchs. While having a "cortado" in one of the cafes you can observe the life of the port in a relaxed atmosphere. You can also see the sails of the sailboats, how they move with the wind, and how the big boats leave for Ibiza, Formentera and Mallorca. You can also greet the fishing boats that arrive in the afternoon. Every day they bring 700 boxes of fresh fish that they take directly to the great auction room of the port. You can´t miss it! You will not find a fresher fish at Denia. Enjoy!