Holiday Rentals in Denia and Javea nearby Benidorm
Holiday rentals are in fashion: they offer you more privacy and larger spaces and a daily rythm according to your own clock. Especially for family travel is this the perfect option to a traditional holiday booking. The great advantage to rent a holiday rental is that it allows the guest to feel at home. But without giving up most of the amenities one may find in a hotel. And not only that: as the taste is in the variety, you can reserve the most suitable type of accommodation for you and your loved ones. Choose between a holiday house, an apartment or a villa, nearby the sea, the mountain or city. Book your holiday rental now, in Denia and Javea nearby Benidorm you may find your ideal one.
Hola and welcome - Holiday Rentals with Quality Rent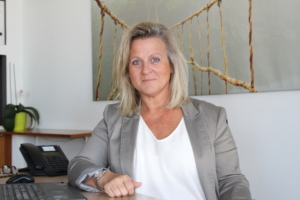 Quality Rent Denia appreciates your trust and guarantees you a professional and personal agency service in holiday rentals. In our portfolio we have more than two hundred houses and apartments in Denia, Jávea and the surrounding area, additionally we have much more to offer on the Costa Blanca. You can book your accommodation online from our holiday accommodation selection while enjoying the benefits of personalized attention from a professional booking agent. Book and pay online with total security and always with the convenience and comfort that the internet offers.
On the other hand our customer support is happy to give you additional service and answer any questions you may have personally, by phone, email, chat or whatsapp. Ask us for tips about exciting excursions, marvelous days on the beach and great restaurants. Maybe a trip by boat, jet ski or canoe? Or a ferry to Ibiza? We are here and ready to help for everything you may need......
Beautiful autumn in Denia and Costa Blanca
Costa Blanca is popular for autumn holidays
After this busy and very hot summer 2023 we are enjoying now the best period of the year. Less hustle and bustle, still warm climate which invites you to take a bath in the calm and warm Mediterranean Sea. Costa Blanca lovers know about the big advantages traveling to Denia and Javea in autumn. September, October and even November offer a lot of advantages. A few good reasons for spending your late year holiday on the Costa Blanca are the special and mild micro-climate, warm water temparatures of the sea, warm and sunny days for beach lovers, etc..
Leisure activities for autumn in Denia and Javea
To enjoy the wonderful autumn season, Denia and Javea offer many leisure activities. Apart from hiking, cycling and the obligatory visit to the beach, Denia has a lot more to offer. Magnificent golf courses invite you to play in the perfect climate. Squad and motorcycle excursions offer all fast paced riders the ideal opportunity to explore the area. A trip into the interior, the mountain ranges or the Jalon Valley are just a few of these wonderful places. Many places grow wine and open their wineries and bodegas for tasting and visits.. More....